Listen, my sons, to a father's instruction; pay attention and gain understanding. I give you sound learning, so do not forsake my teaching. My son, pay attention to what I say; listen closely to my words. Do not let them out of your sight, keep them within your heart; for they are life to those who find them and health to a man's whole body. Above all else, guard your heart, for it is the wellspring of life. Proverbs 4:1-2, 20-23
Mrs. Holly White:
  Kindergarten, Elementary Music, Brass Band Program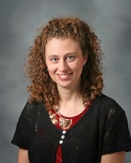 Mrs. Holly White is blessed to have attended her elementary and secondary years in Christian schools, and several of those years were here at Redeemer! Her education culminated with a Bachelor's degree in Elementary Education with a minor emphasis in Music Education from Grand Canyon University in 1998. She has continued her studies and has earned certification as an ESL (English as a Second Language) teacher.  Mrs. White enjoys giving private trumpet lessons and leads the brass band program at RCS.  Her husband and family are involved in the brass ministry at the Salvation Army in Mesa.  In her spare time, Mrs. White enjoys scrap-booking, reading, but especially enjoys baking  (and the RCS community is glad that she enjoys baking too!)
Mrs. Carol Holmond: 1st and 2nd Grade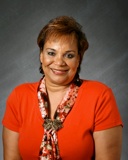 Mrs. Carol Hewett-Holmond was born and raised in Akron, Ohio.  She attended the University of Akron, where she graduated Magna Cum Laude with a Bachelor of Arts in English, minoring in Creative writing and American literature.  She also holds a literature endorsement in Pan African studies.  Mrs. Holmond has a wide work experience including: hosting her own radio show, and being a retired sheriff from Summit County Sheriff's Office.  As a child, Carol sang in a children's gospel performing group with her siblings.  In her spare time, Mrs. Holmond writes fiction novels of adventure and intrigue, including Watch Out for the Wind, and the Swift and Silent series.  Carol has three grandchildren, and she and her husband live in Gilbert.
Mrs. Sharon Kiehne: 3rd thru 5th Grades and Elementary Latin.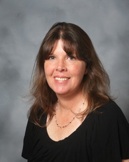 Mrs. Sharon Kiehne teaches the 3rd – 5th grade students at Redeemer Christian School, and serves as the House Council Advisor.  She also is the elementary Latin instructor for her students.  An Arizona native, Mrs. Kiehne received a Bachelor of Science in Education from Northern Arizona University in 1995.  She has 15 years experience teaching combined grades. She and her husband have three children, who also attend RCS.  In her spare time, she enjoys camping, spending time with her family and reading.  Her family worships at Redemption Church in Tempe. Mrs. Kiehne joined the faculty at RCS in 2004.