Welcome to Redeemer!
Redeemer Christian School offers Christian families a secure, Christ-centered environment of classical academic excellence to equip students for a life of learning and service to the glory of God.
RCS is a K-12, classical and Christian school located in Mesa, Arizona, serving families in the Mesa, Tempe, Gilbert, Apache Junction, Chandler and Phoenix areas.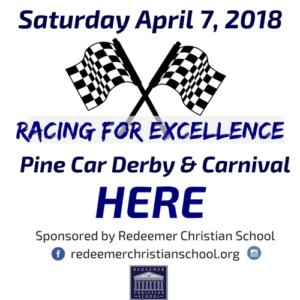 As a 501(c)3 non-profit organization, the school relies upon community donors to help fund scholarships for students. Various fundraising efforts, like our Pine Car Derby and Carnival are celebrations of student creativity, fellowship and community support.
RCS is accredited through Christian Schools International (CSI), and is a member of the  Association for Classical and Christian Schools (ACCS) and the Association of Christian Schools International (ACSI).
We offer a Biblically-centered, college preparatory program that focuses on the classics, fine arts, athletics, and community outreach.
Explore Redeemer and learn how a classical and Christian education starts your students on a Biblical foundation to lifelong wisdom and service to God.