STAFFING NEEDS AT RCS
We take very seriously our responsibilities to serve parents and to help provide their children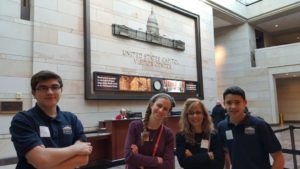 with a Christian education. Our faculty/staff team is one of the best assets of our school, and we diligently seek those individuals who will complement our ministry team.
RCS is currently searching for qualified candidates for the following positions for the 2019-2020 school year:
Part-Time Art Teacher (K to High School)
Part-Time Secondary Rhetoric Teacher
Elementary and Secondary Substitute Teachers
Individuals applying for a teaching or staff position at RCS must have a minimum of a four year undergraduate degree from an accredited institution. It is recommended that all applicants study our web page carefully to get a clear understanding of our statement of faith, philosophy of education and our program of classical Christian education.
If you are interested in employment at our school, please submit a staff application (CLICK HERE) or teacher application (CLICK HERE), with a resume and cover letter to our Principal at the following address:
Redeemer Christian School
Attn: Dr. Denise Monroe
719 N Stapley Drive
Mesa, AZ  85203
or email:  princpal@redeemerchristianschool.org
Should an applicant be considered as a potential candidate for hire, the school will contact the individual to set up an interview.