Our faculty and staff team is one of the best assets of our school. They are committed to excellence in the classroom, a classical Christian philosophy of education, Christian ethical practice, and partnership with parents in the maturity of their children. In addition to a quality academic program, our classrooms focus on encouragement of godly character development, and work habits of respect, orderliness, and productivity with opportunities for Christian service.
All RCS faculty and staff members are:
Professing Christians who attend an Evangelical Christian church regularly.
Have at minimum a four-year degree from an approved university.
Able to integrate the truths of the Christian faith into the academic subjects they teach.
Active in the RCS Teacher Certification Program, an ongoing teacher/staff development program, which matures them as Christian servants to the home, classical teachers, and mentors of students.
DR. DENISE MONROE:  Principal, JH Latin, Hand Bell Choir
Dr. Monroe, serving at RCS since 2002, holds an Ed.D in Education, an M.Ed. in Educational Counseling, a B.S. in Zoology and a B.A. in German from the University of Arkansas and is a Certified School Administrator with Association of Christian Schools International.  Dr. Monroe has refined the academic curriculum at RCS through school improvement and accreditation review.  Dr. Monroe is passionate about Christ-centered, classical education, and is convinced of its value in students' lives.  A student for many years of the flute, she is an avid supporter of the arts, and is seen promoting music, educational travel, and theater arts at school and throughout the community.  Dr. Monroe and her husband have three children who are all graduates of RCS.
MRS. BYUNG PETERSEN:   Bookkeeper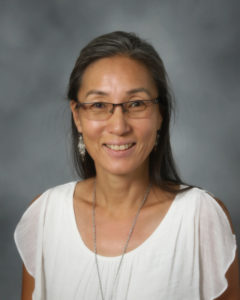 Mrs. Petersen joined our team in November 2018 as Bookkeeper.  She has a background in banking, accounting, financing and marketing. She holds a Bachelor's degree in Business from Eastern Michigan University.  She finds the finance field interesting and enjoys helping Dr. Monroe and the school.  She primarily handles accounting, inventory, purchasing and other administrative tasks.  She is the friendly voice that will greet you when you call or come to the office!  In her spare time, she is on a sideline cheering for her kids' club baseball or soccer with her husband, Bob.  And enjoys spending time with her family watching a movie, hiking, and taking a long nice walk too.
MRS. JOANNA HESNEY:  Registrar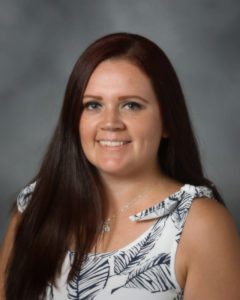 Originally from Brooklyn, NY, Joanna Hesney serves as our Registrar handling student records, immunization records, attendance, and transcripts.  She is currently studying Administration in Justice at Mesa Community College.  Her focus is law in the juvenile courts and corrections system.  She is looking forward to taking the next step toward her Forensics Science Degree.
Joanna and her husband have three children who attend RCS.  One is a secondary student, two are Elementary students. Joanna enjoys working with the RCS staff and serving new and current families each day.  In Joanna's spare time, she loves to teach her children how to cook, make crafts and she loves to read. Joanna and her family attend Rock Church, a home-church, that meets in their home.
MISS KELLY SEIFERT:  Recruitment, Promotion & Advancement
Miss Kelly Seifert was born and raised in Mesa, Arizona. She is currently finishing her studies at Arizona State University to receive her B.S. in Business Entrepreneurship and a minor in Studio Art.  In her early years, she was blessed to receive a Christian education as a homeschooler and was regularly involved with RCS through electives and sports. Kelly is excited to serve as part of the team to promote the values of a classic Christian education and recruit new families to join the RCS community.  Her hobbies include, volunteering at church, painting, hiking, shotgun sports, archery, and spending time with friends and family.
MRS. PATTY GREGERSEN:  Guidance Counselor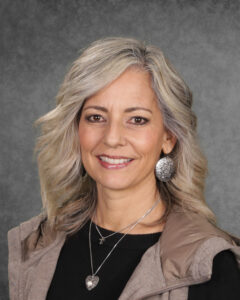 Mrs. Gregersen has a heart for young people as they prepare their lives for God's calling beyond high school.  She publishes for our students, the Ram's Bow, a quarterly update for our secondary students, which provides college resources, scholarships information, and Biblical wisdom.  She earned her bachelor's degree in education from the U of A in secondary education with an emphasis in social studies and humanities, and she has a physical education and dance teaching endorsement.  Mrs. Gregersen's teaching experience is varied with many years in the public high school, private Christian preschool, and Christian classical school.  She has experience in:  student leadership, travel and missions experiences, gymnastics, musical choreography and dance.  She and her husband, Paul, have two adult children, two school-aged children, and one grandchild.  They attend The Source in Mesa, and are actively involved there.
MRS. HOLLY WHITE:
  Kindergarten, Elementary Music, Brass Band Program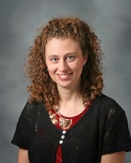 Mrs. White is blessed to have attended her elementary and secondary years in Christian schools; from 5th through 8th grade she attended here at Redeemer! She holds a Bachelor's degree in Elementary Education with a minor emphasis in Music Education from Grand Canyon University in 1998, and an earned certification as an ESL (English as a Second Language) teacher.  Mrs. White is excited to be returning as an RCS teacher for her eleventh year, and to have her two sons as secondary students attend with her. Mrs. White's hobbies include music (especially brass bands), baking, traveling, and reading. She spends a lot of time working at her church, the Salvation Army, and most of all she enjoys doing activities with her husband Jeff and their sons.  Mrs. White's goal is to instill a love for God and a commitment to excellence into each child she teaches.
MRS. CAROL HEWETT HOLMOND:  1st Grade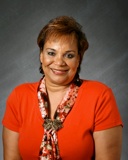 Mrs. Holmond was born and raised in Akron, Ohio.  She attended the University of Akron, where she graduated Magna Cum Laude with a Bachelor of Arts in English, minoring in Creative writing and American literature.  She also holds a literature certification in Pan African studies.  Mrs. Holmond has a wide work experience including: hosting her own radio show, and being a retired sheriff and detective from Summit County Sheriff's Office.  As a child, Carol sang in a children's gospel performing group with her siblings.  In her spare time, Mrs. Holmond writes fiction novels of adventure and intrigue, including 'Watch Out for the Wind', and the 'Swift and Silent' series.  Carol has a son and three grandchildren, and she and her husband are loving cat owners.  The Holmonds live in Gilbert, and attend Pilgrim's Rest in Gilbert.
MRS. TERRI LONG:  2nd and 3rd Grades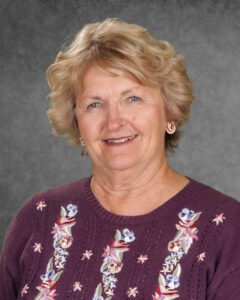 Mrs. Long has been teaching in Christian schools for 25 years. It is her passion and delight to show students God's world and all that He has created for them. Her favorite subjects are:  literature, especially classical literature, and Bible.  Mrs. Long is originally from California, but has lived in Arizona since 1979.  She and her husband have have two sons and four grandchildren, all living in Mesa. She and her husband enjoy hiking, camping, 4-wheeling in the desert, and other outdoor activities. To relax, she enjoys crocheting, sewing, painting, and reading. She enjoys challenging her mind with Sudoku, crossword puzzles and solitaire. She is honored and privileged to serve God with her students at Redeemer Christian School
MRS. SHARON KIEHNE:  4th and 5th Grades and Elementary Latin.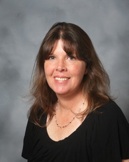 Mrs. Kiehne teaches the 4th and 5th grade students at Redeemer Christian School, and serves as the House Council Advisor.  She also is the elementary Latin instructor for her students.  An Arizona native, Mrs. Kiehne received a Bachelor of Science in Education from Northern Arizona University in 1995.  She has 17 years experience teaching combined grades. She and her husband have three children, one attending and two graduates of RCS.  In her spare time, she enjoys camping, spending time with her family and reading.  Her family worships at Redemption Church in Tempe. Mrs. Kiehne joined the faculty at RCS in 2004.
MRS. DEBBIE WILLIAMS:  HS Humanities, JH Humanities, House Lawrence Advisor
Mrs. Williams is blessed to join the faculty and staff of Redeemer Christian School. She holds a Masters Degree in American History and Government and a Bachelor's of Science in Elementary Education with endorsements in K-8 Language Arts and Middle School Social Sciences. Though Mrs. Williams was born and raised in Chicago, Illinois, Arizona has been her home since her junior high years. Mrs. Williams' husband, Michael, is an elder in their church and a building official in the valley. They have two grown children, Kimberly, a nurse in Colorado, and Christopher, who is facilities manager at a charter school here in the valley. Two miniature dachshunds, Mia and Sophie, fill the Williams' home in Mesa with fun and adventure. Some of Mrs. Williams' favorite things are enjoying fine art, indulging in good food – especially Italian food, watching old movies, taking early morning walks, and traveling to see historical sites.
Dr. PAUL THORPE:  Elementary and Secondary Science, HS Apologetics and Christian Worldview, and Christian Worldview of Cinematic Film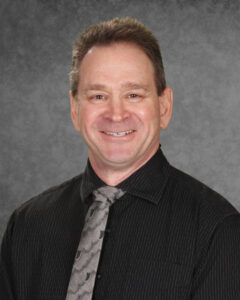 Dr. Thorpe teaches Science for all grades, and Apologetics and Christian Worldview at the high school level.  He holds a Bachelor's degree in General Ministries from Southwestern Assembly of God University, a Master's degree in Education from the University of Phoenix, and a Doctorate of Education from Liberty University.  Dr. Thorpe has worked as a Vice-Principal at a K-8 charter school, and has taught secondary science at Gilbert Christian Schools.  He dearly loves his wife, and has two grown children, a son and daughter, a two-year-old granddaughter and an eight-month-old grandson, and two dogs who complete the family. Dr. Thorpe and his wife live in Gilbert and currently attend Christ Church at the Gilbert campus.
MRS. JOY BLACK:  JH Grammar, English Language Learners, EMPOWER Program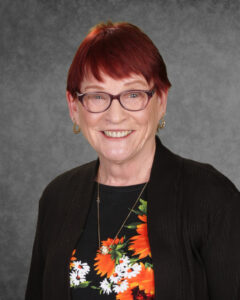 Mrs. Black serves junior high students for Study Skills, and in grammar and classical writing.  She holds a master's degree from Arizona State University in education.  She has over 30 years of teaching experience in private schools, public schools and in home school.  She enjoys empowering students and building confidence in their academic skills.  Her hobbies are handwork, sewing, reading, travel, and geography.
MRS. MARISSA PRINS-VERBURG:   JH Grammar, High School Spanish (Concurrent College Enrollment Program), Elementary P.E.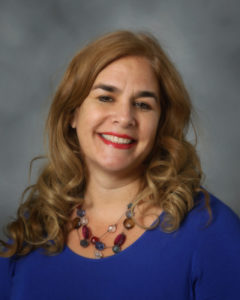 Marissa Prins-Verburg holds a Bachelor's Degree from Arizona State University and a Master's Degree from the University of California, Los Angeles.  She has worked as a university, college, and high school educator and as a corporate trainer. Mrs. Prins-Verburg has lived and traveled abroad extensively.  Her professional experience includes teaching Spanish, German, Portuguese, English, International Studies, Sociology and Humanities. This academic year will be Marissa's 21st year of teaching and her third school year at Redeemer Christian. She created a unique program whereby students may earn college credit for Spanish classes taken during their high school years at Redeemer.  Mrs. Prins-Verburg's passions include time with her children, travel, and fostering an understanding of and an appreciation for other languages and cultures.  Marissa and her family worship at Hillsong Church in Mesa where she has been active serving as a volunteer with various children's ministries.
MR. JON NITTA:  HS Mathematics, JH Mathematics, Physics, JH Logic, HS Logic, Secondary P.E., Tyndale House Advisor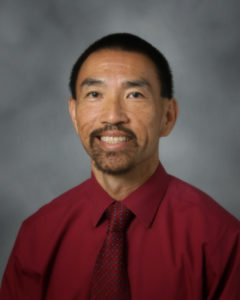 Mr. Nitta is originally from Fresno, California. In 1988, he graduated from Fresno State University with a B.A. in mathematics.  Mr. Nitta has 23 years experience teaching in Christian schools, serving at RCS for 13 years.  Mr. Nitta is the RCS Faculty Advisor for Tyndale House.  He worships at Church of the Redeemer in Mesa, AZ where he also serves as an Elder. In his spare time he enjoys reading, golfing, watching sports, and crossfit workouts.   "God has been faithful throughout all my years of teaching and I am grateful to be in a school where Christ is exalted in classical education."

MRS. TIFFANY WEBB:  JH Bible and Secondary Chorus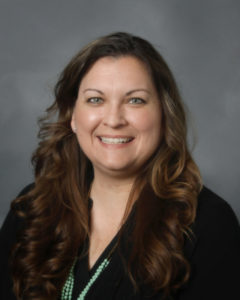 Mrs. Webb moved to Arizona in 2013 after fifteen years of church planting and ministry in several different states. She is married with three teenagers who are pursuing their passions. After graduating from the University of Nevada, Las Vegas in 1997 with a B.A. in Music, she applied her music degree as a performer, artistic director, teacher, and worship leader. She has enjoyed working in the field of education and music for 24 years. Music collaboration taught her to embrace the process, strive for excellence, practice reflective evaluation, direct through servant-leadership, and value team effort. Mrs. Webb loves foo-foo coffee, adventure and is attracted to building new quality programs and opportunities for growth.  She has bridged her leadership skills into kids' ministry, working as a Director of Kids Ministry since 1998, creating ministry networks for training and encouragement, and writing and speaking for training and discipleship purposes. She earned her M.Ed. in Teaching and Learning with an emphasis on Supervisory Leadership from Liberty University in 2018.