Our faculty and staff is committed to excellence in the classroom and beyond to ensure the success of RCS students and their families. All RCS staff members are:
Professing Christians who regularly attend and are involved in a Bible-based church.
College graduates with at least a 4-year degree, and participate in the RCS Teacher Certification Program. Many of our teachers have advanced degrees in their fields.
Mature Christians who believe that Christian teaching is a spiritual calling, and are teaching their subjects with spiritual insight and with a Christian worldview.
Able to provide the security of a well-structured and productive classroom.
Able to provide lessons that correlate to the student's stage in the trivium.
Serving as a role model of Christian virtue.
Partnering with parents in the student's formation of lifelong work habits, love of the Scriptures and God, and service to others.
Teachers model and teach the values and practice of godly character by integrating the truths of the Christian faith into all academic subjects.
Our class sizes are small, and all students are known by every staff and faculty member on campus.
ADMINISTRATION
DR. DENISE MONROE: Principal, Hand Bell Choir, Secondary Latin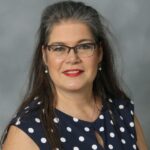 Dr. Monroe, serving at RCS since 2002, holds an Ed.D in Education, an M.Ed. in Educational Counseling, a B.S. in Zoology and a B.A. in German from the University of Arkansas and is a Certified School Administrator with Association of Christian Schools International. Dr. Monroe has refined the academic curriculum at RCS through school improvement and accreditation review. Dr. Monroe is passionate about Christ-centered, classical education, and is convinced of its value in students' lives. A student for many years of the flute, she is an avid supporter of the arts, and is seen promoting music, educational travel, and theater arts at school and throughout the community. Dr. Monroe and her husband have three children who are all graduates of RCS.
---
FACULTY
MS. PHOEBE CRUZ: Kindergarten
Ms. Phoebe Cruz serves as our MWF Academic Kindergarten Teacher, and in Student Recruitment at RCS. Phoebe has been in ministry all her life by helping plant 5 churches alongside her parents, and has also over 18 years experience in youth ministry. She is a Christ for the Nations graduate and has several leadership certificates to help urban youth. She is very passionate about Christian education, loves teaching and helping children and helping out the Spanish speaking families here at Redeemer and the rest of the community. She is an active member and leader at Iglesia Vida Evidente in Gilbert, AZ.
MRS. CAROL HEWETT HOLMOND: 1st/2nd Grades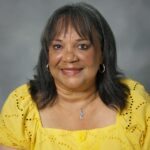 Mrs. Holmond was born and raised in Akron, Ohio. She attended the University of Akron, where she graduated Magna Cum Laude with a Bachelor of Arts in English, minoring in Creative writing and American literature. She also holds a literature certification in Pan African studies. Mrs. Holmond has a wide work experience including: hosting her own radio show and working as a sheriff and detective. She joined the RCS faculty in 2007. In her spare time, Mrs. Holmond writes fiction novels of adventure and intrigue, including 'Watch Out for the Wind', and the 'Swift and Silent' series. She has a son and three grandchildren, and she and her husband are loving cat owners.
---
MRS. HOLLY WHITE: 3rd/4th Grades, Music, Brass Band Program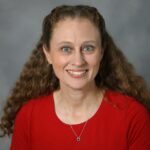 Mrs. White has been a part of the RCS staff since 2009. She is blessed to have attended her elementary and secondary years in Christian schools; from 5th through 8th grade she attended Redeemer Christian School! She holds a B.A. in Elementary Education with a minor emphasis in Music Education from Grand Canyon University, and an earned certification as an ESL (English as a Second Language) teacher. Mrs. White's hobbies include music (especially brass bands), baking, traveling, and reading. She spends a lot of time working at her church and most of all she enjoys doing activities with her husband Jeff and their sons (both graduates of RCS.) Mrs. White's goal is to instill a love for God and a commitment to excellence into each child she teaches.
---
MRS. SHARON KIEHNE: 5th/6th Grades, Elementary Latin, House Council Advisor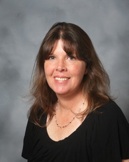 Mrs. Kiehne has been a part of the RCS staff since 2004. She currently teaches the 5th and 6th grade students at Redeemer Christian School, and serves as the House Council Advisor. She also is also the elementary Latin instructor for her students. An Arizona native, Mrs. Kiehne received a Bachelor of Science in Education from Northern Arizona University in 1995. She and her husband have three children, three graduates of RCS,members of Reformation Orthodox Presbyterian Church. In her spare time, she enjoys camping, being with her family, and reading.
ho
---
MR. CARLOS TORO: High School Medieval History/Literature/Bible/Philosophy (Omnibus II), JH Bible (Christianity and World Religions), Elementary Physical Education, Practical Mechanics, Lawrence House Advisor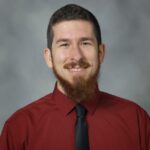 Mr. Toro joined our faculty in 2022, as our high school humanities teacher. He holds a B.S. in History. After years of teaching in the charter school system (including a public classical school) and coaching wrestling at two public high schools, he felt the call to Christian classical education. Mr. Toro supports Christian parents to raise their children up by cultivating in them the knowledge practices, and devotion of the Christian faith as modeled and experienced at God-honoring home, Bible-teaching church and Christian school. He loves teaching young people, modeling and encouraging them to mature in Christ. He has a strong conviction that boys need a particular challenge to become men of faith and godly character. Mr. Toro enjoys sports, wrestling, home renovation, reading the literary classics, and theology. He and his wife, Bri, and son attend Apologia Church in the area.
h
---
MRS. MARISSA PRINS-VERBURG: JH Linguistics/Vocabulary, JH World Geography, High School Spanish (Concurrent College Enrollment Program)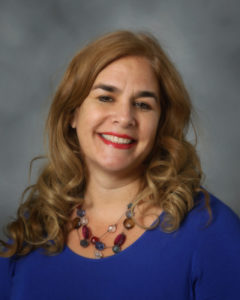 Marissa Prins-Verburg holds a Bachelor's Degree from Arizona State University and a Master's Degree from the University of California, Los Angeles. She has worked as a university, college, and high school educator and as a corporate trainer. Her professional experience includes teaching Spanish, German, Portuguese, English, International Studies, Sociology and Humanities. Mrs. Prins-Verburg has lived and traveled abroad extensively. Her passions include time with her children, travel, and fostering an understanding of and an appreciation for other languages and cultures.
hold
---
Dr. PAUL THORPE: Elementary & Secondary Science, House Victor Advisor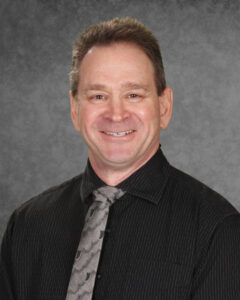 Dr. Thorpe teaches Science for all grades. He holds a Bachelor's degree in General Ministries from Southwestern Assembly of God University, a Master's degree in Education from the University of Phoenix, and a Doctorate of Education from Liberty University. Dr. Thorpe has worked as a Vice-Principal and has taught secondary science. He dearly loves his wife and they have two grown children, a son and daughter, two grandchildren, and two dogs who complete the family.
hold
---
MRS. JOY BLACK: EMPOWER Program, English Language Learners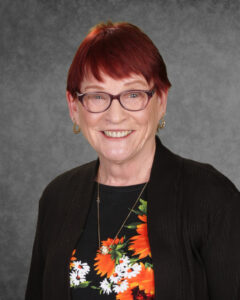 Mrs. Black serves international students who may need refinement of English language, and secondary students who need an accommodated educational program. She holds a master's degree from Arizona State University in education and has over 30 years of teaching experience in private schools, public schools and in home school. She enjoys empowering students and building confidence in their academic skills. Her hobbies are handwork, sewing, reading, travel, and geography
hold
---
MR. JON NITTA: HS Mathematics, JH Mathematics, Physics, JH Logic, HS Logic, Secondary P.E., Tyndale House Advisor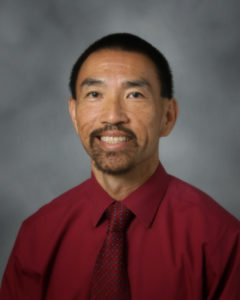 Mr. Nitta is originally from Fresno, California. In 1988, he graduated from Fresno State University with a B.A. in mathematics. Mr. Nitta has 23 years experience teaching in Christian schools, serving at RCS for 13 years. Mr. Nitta is the RCS Faculty Advisor for Tyndale House. He worships at Church of the Redeemer where he also serves as an Elder. In his spare time he enjoys reading, golfing, watching sports, and crossfit workouts. "God has been faithful throughout all my years of teaching and I am grateful to be in a school where Christ is exalted in classical education."
hol
---
STAFF
MRS. BYUNG PETERSEN: Bookkeeper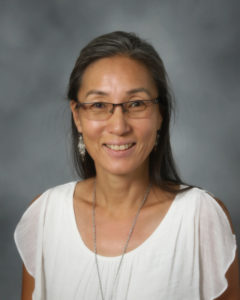 Mrs. Petersen has served as the Bookkeeper at RCS since 2018. She has a background in banking, accounting, financing and marketing. She holds a Bachelor's degree in Business from Eastern Michigan University. She finds the finance field interesting and enjoys helping the school. She primarily handles accounting, inventory, purchasing and other administrative tasks. She is the friendly voice that will greet you when you call or come to the office! In her spare time, she is with her husband on a sideline cheering for her kids' club baseball or soccer. She enjoys spending time with her family, watching a movie, and hiking.
hold
MRS. PATTY GREGERSEN: Guidance Counselor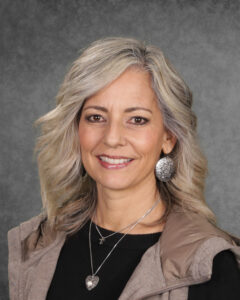 Mrs. Gregersen has a heart for young people as they prepare their lives for God's calling beyond high school. As the guidance counselor, she provides college resources, scholarships information, and Biblical wisdom to secondary students. She holds a B.A in Secondary Education from the University of Arizona with an emphasis in social studies and humanities. She also has a physical education and dance teaching endorsement. Mrs. Gregersen has taught in public, private, classical and Christian schools. She has experience in: student leadership, travel and missions, gymnastics, musical choreography and dance. She and her husband have two adult children, two school-aged children, and one grandchild.
---
MS BRENDA KOERSELMAN: Librarian, Fundraising & Registrar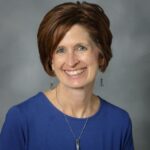 Ms. Koerselman grew up on a farm in NW Iowa. After graduating from Northwestern College in Orange City, Iowa with a degree in Elementary Education/Humanities, she moved to Arizona. Ms. Koerselman has been an elementary teacher, elementary, and a high school librarian for the past 30 years. She brings years of her experience to the school, and has been integral in renovating and renewing our library to serve the school as a way to grow students in their love of learning and reading, and serving others. Ms. Koerselman is a charter member of New Hope Community Church in Gilbert and has enjoyed being part of almost every ministry at the church over the years. In her spare time she enjoys knitting, reading, paper crafting, playing piano, traveling and walking.
hold
---
BOARD OF DIRECTORS
Redeemer Christian School is grateful for the volunteer service of our school's board of directors. If you have any comments, recommendations, or would like to attend a meeting please email: YourRCSboard@redeemerchristianschool.org
MR. MIKE SMITH: President
MRS. LEANNE MARTIN: Vice President
MRS. TANYA MIHAILOV: Treasurer
MR. JOSHUA WALKER: Director
MR. KEITH HESNEY: Director