Our faculty and staff team is one of the best assets of our school. They are committed to excellence in the classroom, a classical Christian philosophy of education, Christian ethical practice, and partnership with parents in the maturity of their children. In addition to a quality academic program, our classrooms focus on encouragement of godly character development, and work habits of respect, orderliness, and productivity with opportunities for Christian service.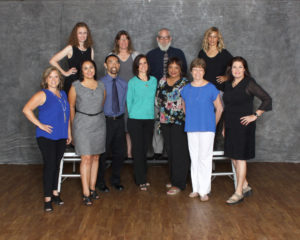 All RCS faculty and staff members are:
Professing Christians who attend an Evangelical Christian church regularly.
Have at minimum a four-year degree from an approved university.
Able to integrate the truths of the Christian faith into the academic subjects they teach.
Active in the RCS Teacher Certification Program, an ongoing teacher/staff development program, which matures them as Christian servants to the home, classical teachers, and mentors of students.
DR. DENISE MONROE:  Principal, Hand Bell Choir
Dr. Monroe, serving at RCS since 2002, holds an Ed.D in Education, an M.Ed. in Educational Counseling, a B.S. in Zoology and a B.A. in German from the University of Arkansas and is a Certified School Administrator with Association of Christian Schools International.  Dr. Monroe has refined the academic curriculum at RCS through school improvement and accreditation review.  Dr. Monroe is passionate about Christ-centered, classical education, and is convinced of its value in students' lives.  A student for many years of the flute, she is an avid supporter of the arts, and is seen promoting music, educational travel, and theater arts at school and in the community. Dr. Monroe, her husband, and family are active members of Church of the Redeemer.  The Monroes have three children who are all graduates of RCS.
MRS. JEAN JOHNS:   Bookkeeper and Registrar

Mrs. Johns moved to Arizona as a young girl, and has been a part of Redeemer Christian School from its beginning.  She and her husband have attended Church of the Redeemer for over 40 years.   Mrs. Johns has worked in various capacities at Redeemer Christian School since 1980, serving now as our bookkeeper and registrar, and managing school records.  Mrs. Johns and her husband have three children, all alumni of RCS, and three grandchildren.  Mrs. Johns has special interests in travel, crafting, reading and spending time with her grandchildren.
MELISSA GARCIA:  Director of Hospitality, Marketing and Development
Originally from Colorado, Melissa Garcia attended Christian schools K-12.  She has extensive experience in higher education administration, scholarship programs and marketing. In addition to promoting enrollment and managing fundraising at RCS, Ms. Garcia is an advocate for foster and adopted children.  She is an accomplished pianist, and enjoys soccer and travel. She and her children attend Elliot Road Baptist Church.
MRS. TOMI SMITH:  Registrar
We welcomed Mrs. Smith to RCS as our Registrar in 2018.  She takes care of student records, attendance, transcripts, school assets inventory, emergency records, health, immunization, and insurance records, enrollment documentation, and more. She and her husband have two children: Riley and Josie (at RCS) and they moved here from Cookeville, TN after being involved in a classical Christian school there. We are excited to have her energy in the school office.
MRS. HOLLY WHITE:
  Kindergarten, Elementary Music, Brass Band Program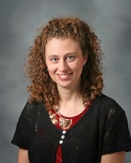 Mrs. White is blessed to have attended her elementary and secondary years in Christian schools; from 5th through 8th grade she attended here at Redeemer! She holds a Bachelor's degree in Elementary Education with a minor emphasis in Music Education from Grand Canyon University in 1998, and an earned certification as an ESL (English as a Second Language) teacher.  Mrs. White is excited to be returning as an RCS teacher for her tenth year, and to have her two sons as secondary students attend with her. Mrs. White's hobbies include music (especially brass bands), baking, traveling, and reading. She spends a lot of time working at her church, the Salvation Army, and most of all she enjoys doing activities with her husband Jeff and their sons.  Mrs. White's goal is to instill a love for God and a commitment to excellence into each child she teaches.
MRS. CAROL HEWETT-HOLMOND: 1st and 2nd Grade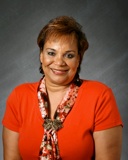 Mrs. Holmond was born and raised in Akron, Ohio.  She attended the University of Akron, where she graduated Magna Cum Laude with a Bachelor of Arts in English, minoring in Creative writing and American literature.  She also holds a literature endorsement in Pan African studies.  Mrs. Holmond has a wide work experience including: hosting her own radio show, and being a retired sheriff from Summit County Sheriff's Office.  As a child, Carol sang in a children's gospel performing group with her siblings.  In her spare time, Mrs. Holmond writes fiction novels of adventure and intrigue, including 'Watch Out for the Wind', and the 'Swift and Silent' series.  Carol has three grandchildren, and she and her husband live in Gilbert, and attend Pilgrim's Rest in Gilbert.
MRS. SHARON KIEHNE: 3rd thru 5th Grades and Elementary Latin.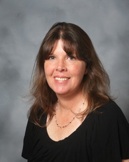 Mrs. Kiehne teaches the 3rd – 5th grade students at Redeemer Christian School, and serves as the House Council Advisor.  She also is the elementary Latin instructor for her students.  An Arizona native, Mrs. Kiehne received a Bachelor of Science in Education from Northern Arizona University in 1995.  She has 16 years experience teaching combined grades. She and her husband have three children, two attending and one graduate of RCS.  In her spare time, she enjoys camping, spending time with her family and reading.  Her family worships at Redemption Church in Tempe. Mrs. Kiehne joined the faculty at RCS in 2004.
MRS. SHERI GROVE:   Elementary Classical Writing, Elementary Science, Secondary Archery

A vocal proponent of classical, Christian education since 2003, Mrs. Grove teaches upper elementary science, elementary classical writing, and secondary archery. Currently, she is a USA Archery Level II Instructor.  Mrs. Grove led the 2011-12 RCS Archery team to 2nd place in the NASP State Tournament.  She holds a Masters in Education from Loyola Marymount University in Southern California. Mrs. Grove, her husband Brent, and family attend Phoenix United Reformed Church. The Groves have one graduate of RCS.  She has taught at the school since 2011.
MRS. MARISSA PRINS VERBURG:   High School Spanish (Dual Enrollment Program)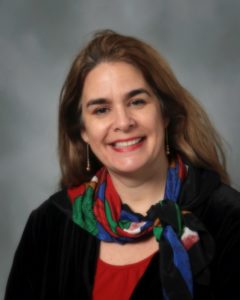 Marissa Prins Verburg holds a Bachelor's Degree from Arizona State University and a Master's Degree from the University of California, Los Angeles.  She has worked as a university, college, and high school educator and as a corporate trainer. Marissa has lived and traveled abroad extensively.  Her professional experience includes teaching Spanish, German, Portuguese, English, International Studies, Sociology and Humanities. This academic year will be Marissa's 20th year of teaching and her second school year at Redeemer Christian. She created a unique program whereby students may earn college credit for Spanish classes taken during their high school years at Redeemer.  Marissa and her family worship at Hillsong Church in Mesa where she has been active serving as a volunteer with various children's ministries.
MS. ELENA EROS:  K-12 Art
MRS. ELENA EROS – Mrs. Eros studied at Moscow State University of Design & Technology and at Hungarian University of Art & Design in Budapest, from where she has a MA in Fashion Design. She's worked as a background painter in Hungary for Pannonia Film Studios, and has taught from Elementary through University Levels Internationally. She moved to Arizona in 2006. She works from her Studio in Phoenix and exhibits her Religious Paintings internationally. She also paints as live worship and service in front of the congregation, sketching and painting her unique visual interpretation of a specific Biblical event. Her favorite Biblical hero is Bezalel (Exodus 31, Exodus 35), finest craftsman of his time, serving the Lord with his craft.
MR. JON NITTA:  HS Mathematics: JH Mathematics, Physics, Secondary P.E., and Volleyball Coach.

Mr. Nitta is originally from Fresno, California. In 1988, he graduated from Fresno State University with a B.A. in mathematics.  Mr. Nitta has 21 years experience teaching in Christian schools, serving at RCS for 11 years.  Mr. Nitta is the RCS Faculty Advisor for Tyndale House.  He worships at Church of the Redeemer in Mesa, AZ where he also serves as an Elder. In his spare time he enjoys reading, golfing, watching sports, and crossfit workouts.   "God has been faithful throughout all my years of teaching and I am grateful to be in a school where Christ is exalted in classical education."

MR. GEORGE WALLACE:   JH Bible, JH Language Arts, Classical Writing, JH American History, and Senior Thesis
Mr. Wallace served as a United States Marine retiring in 2006. He graduated Cum Laude from Southern Illinois University at Carbondale with a B.S. Ed. Throughout his military and civilian career, he has held various positions including, teaching, curriculum development/analysis, and administration. Mr. Wallace holds a Master's Degree in Theological Studies (MTS) in Biblical Studies from Reformed Presbyterian Theological Seminary. He has been a proponent of and advocate for classical Christian education for over a decade. George and his wife, Cassie, have been married for 32 years, they have two grown sons and one daughter attending RCS. An avid reader, he enjoys cycling and serving as a Sabbath School teacher in his church, First Reformed Presbyterian Church of Phoenix (RPCNA). As a lifelong learner, his desire is to "infect" his students with a love for God, His Word, and His world.
MRS. HILARY SHEPPARD:   English Language Program for International Students, ELL Bible and World Philosophy, Tutoring for I-20 Students
Mrs. Sheppard has been instructing English language learners from all over the globe for the past thirteen years. After teaching Spanish K-12 in her home state of Iowa for a couple of years, Mrs. Sheppard returned to the University of Northern Iowa to earn her master's degree in TESOL. Upon graduation, she also completed a certification in Perspectives on the World Christian Movement, which completely revolutionized her perspective of the Bible's primary theme—God's extraordinary love and pursuit of all people of the world!  After her graduation, Mrs. Sheppard taught English at the collegiate level to non-native English speakers at the University of Northern Iowa, the Texas Intensive English Consortium, the University of Texas at Austin, and at Gateway Community College in Phoenix. She also taught English in both Mexico and Chile and has spent a significant amount of time in over a dozen different countries around the world. She is proficient in Spanish and was also once a student of both French and Urdu. Mrs. Sheppard and her husband reside in Gilbert and have two children. Together, they worship at Antioch Community Church Phoenix.  Mrs. Sheppard is in her 2nd year at RCS.
MRS. PATTY GREGERSEN:  HS Omnibus (Ancient Literature, History, Philosophy/Bible), HS Rhetoric, Elementary P.E., 6th Grade Advisor/Study Skills
Mrs. Gregersen earned her bachelor's degree in education from the University of Arizona in secondary education–social studies and humanities, and she has a physical education/dance teaching endorsement.  Mrs. Gregersen has 18 years teaching public high school, private Christian preschool, and Christian classical home school.  She has experience in:  student leadership, drama, foreign language, travel and missions experiences, gymnastics, musical choreography and dance.  Her gentle spirit and love for children, and understanding of the classical methods is an asset to our faculty, with our students benefiting most.  She and her husband, Paul, and four children attend Evident Life Church in Gilbert.
MRS. TIFFANY WEBB:  Secondary Chorus
Mrs. Webb moved to Arizona in 2013 after fifteen years of church planting and ministry in several different states. She is married with three teenagers who are pursuing their passions. After graduating from the University of Nevada, Las Vegas in 1997 with a B.A. in Music, she applied her music degree as a performer, artistic director, teacher, and worship leader. She has enjoyed working in the field of education and music for 24 years. Music collaboration taught her to embrace the process, strive for excellence, practice reflective evaluation, direct through servant-leadership, and value team effort. Mrs. Webb loves adventure and is attracted to building new quality programs and opportunities for growth. She has bridged her leadership skills into kids' ministry, working as a Director of Kids Ministry since 1998, creating ministry networks for training and encouragement, and writing and speaking for training and discipleship purposes. She earned her M.Ed. in Teaching and Learning with an emphasis on Supervisory Leadership from Liberty University in 2018.
WAYNE KIEHNE:  Elementary P.E.
Wayne Kiehne is a 2015 alumnus of Redeemer Christian School, and is in his third year at Grand Canyon University. He is studying Christian Studies-Biblical Studies through their Honors College, with a Psychology minor. He has worked with numerous youth groups through specific internships the Love Thy Neighborhood program, Royal Family Kids Camp, and is an Aid to Adoption of Special Kids Mentor. He is an active athletic, loving basketball and hiking.